Vernisol adopts a system of quality management to focus on business growth lost the full satisfaction of the customer and of all those who work in the Company.
The guidelines that have always addressed Vernisol on the market are: continuous improvement of the quality of products and services, the ongoing verification of the working methods and operating procedures, clear and continuous dialogue with all the customers, employees and suppliers, slenderness operating and flexibility.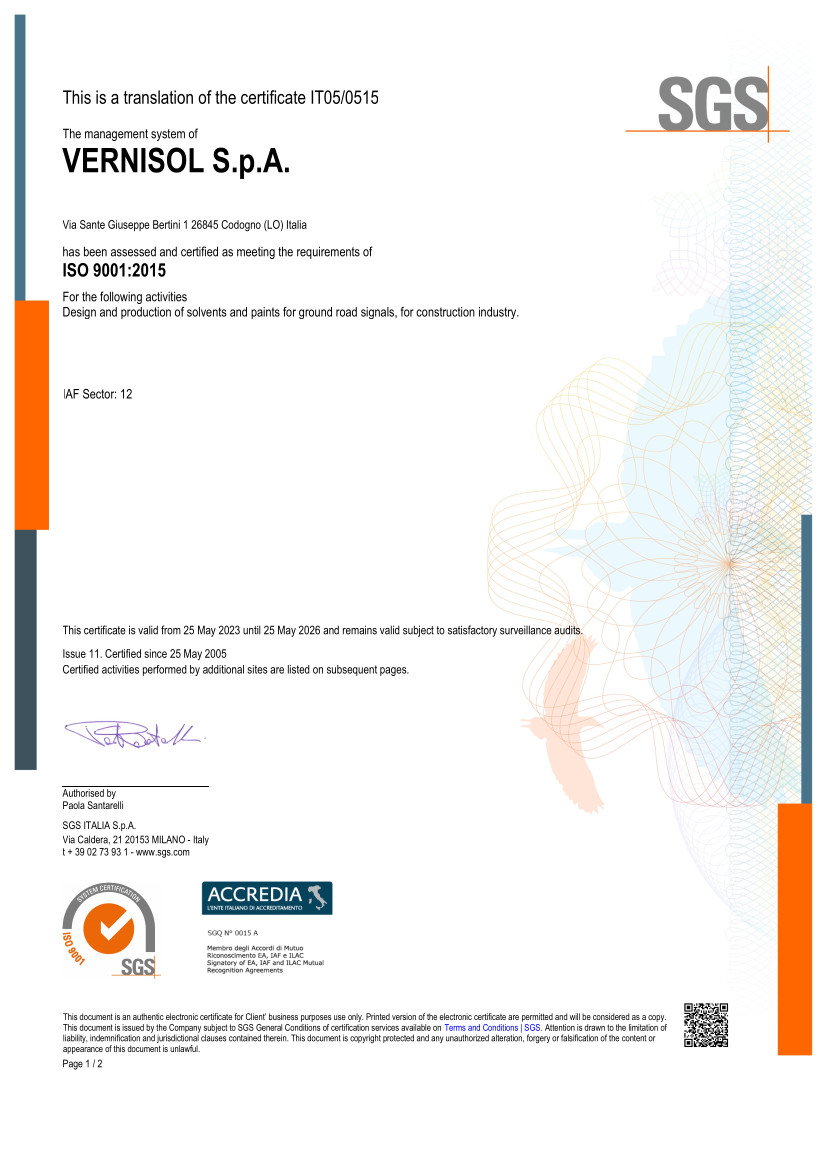 They are available on request certified performance of different products that make up our line marking .

Download italian ISO9001

QUALITY POLICY
Certifications Performance

AETEC CERTIFICATO SPART. ACRILICO BIANCO T

BAST ROBUR R Certificate 2011 1DK 02.18

BAST ROBUR SPRAY Certifcate 2011 1DY 02.17